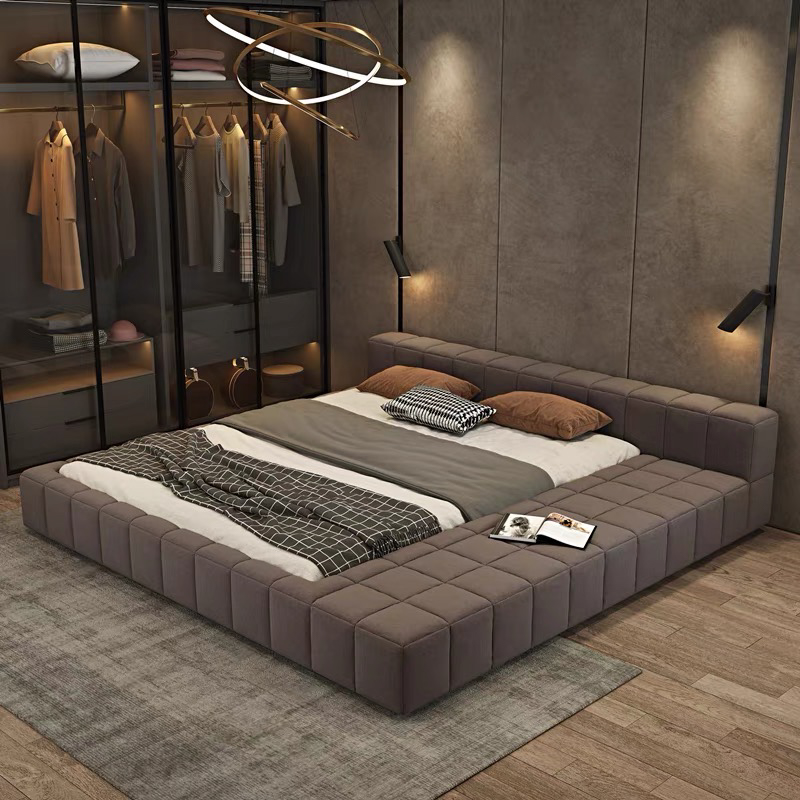 Lighting is often an overlooked part of interior design, but the truth is that a single wall light, ceiling fixture or table lamp can transform a room. That's why it's important to consider your lighting options when mapping out a new design scheme.
There are endless options for home lighting, from traditional chandeliers to modern floor lamps, but which ones will really make a statement? We've rounded up the best lighting trends 2023 to help you choose the right pieces for your space.
Natural Materials
The latest lighting trends are embracing nature and sustainable design. From tactile natural materials like rattan and wood to industrial styles crafted from concrete and metal, these fixtures are all about creating a more livable environment. Whether you're looking for a rustic bedroom desk idea or a funky bathroom vanity, opting for one of these eco-friendly designs will definitely be in style this year.
Organic Shapes
From sculptural shapes to hand-crafted look designs, organic lights are popping up all over the place. Many lighting retailers are featuring fixtures that feel almost like pieces of art, like the one pictured here from CB2. Look for these types of designs if you're into a more natural aesthetic or love the idea of an overhead light that doubles as a piece of modern artwork.
Blue and Green
When it comes to color, blue and green have been big this season in the world of home lighting. These colors are a great way to add a pop of color that can instantly transform the look and feel of a room. Look for blue and green pendant lamps, sconces, table lamps, and other lighting fixtures. Some of the most popular choices include brushed nickel finishes, bronze and pewter finishes, or glass shades in a muted green hue.
Nostalgia
Nostalgia is a popular trend in interior design, and that includes the world of home lighting. Brands are introducing new lamp shade designs that evoke a sense of nostalgia. Look for lamps with a curved silhouette, geometric shades, and other unique designs that harken back to a simpler time.
Smart Lighting
Lighting that can be controlled via a smartphone or other mobile device has become increasingly popular, and this trend is expected to continue into 2023. These innovative lighting solutions can be programmed to change the ambiance of your room, set schedules for when you want to use your home's lighting, and even turn on and off automatically. The possibilities are endless, but some of the best smart lighting designs come in the form of wall sconces, like this one from Varaluz (opens in new tab). These fixtures have a sleek design and can be easily mounted to your walls to create a custom, mood-enhancing ambiance. They're also easy to clean and maintain, making them a smart choice for those who are concerned about messes and clutter in their homes.